Midstate Medical Center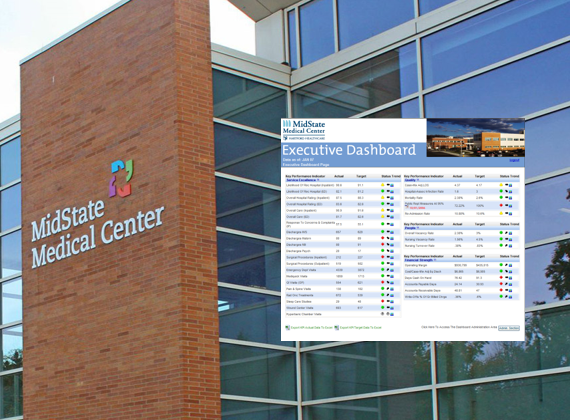 Ranked highly in Connecticut for patient satisfaction, the 130-bed MidState Medical Center in Meriden, CT, is an acute care hospital serving central Connecticut.
Arbot's web-based Executive Dashboard allowed Midstate Medical center to manage key organizational Key Peformance Indicators (KPIs) displayed with dynamic graphs, charts and tables.
| Project details | |
| --- | --- |
| Project Leads | Seth Baker, Will Norton, Lonnie Koenig, Mariusz Gola, Scott Caruso |
| Key Technologies | Microsoft .NET, Microsoft Sql Server, Data Analytics, Infragistics, Telerik, Component One |
| Security Considerations | BAA, HIPAA, PHI, Secure EDI |
| Innovations | Featured a customizable excel like rules engine for KPI metrics |
Need assistance with a Healthcare Solution?
In this ever-changing healthcare environment, care providers need to rethink their clinical and business processes with a mind open to technology and innovation. Our technical experts are ready to take on your challenges, contact us for more information.
Request a quote